Category:
Timeline Stories
Athena Ditsiou was registered at the Kastoria Chamber, in Greece, as the first female businesswoman in the city.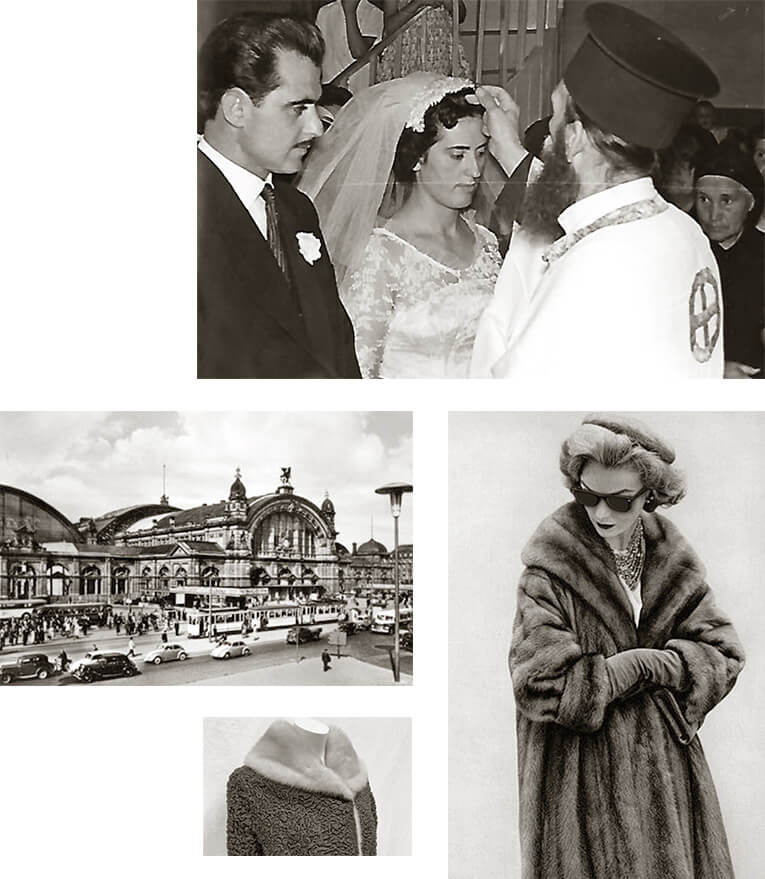 He meets the well-known, seamstress Athena Kousta. They get married and plan their honeymoon in Germany. They began their business by making fur collars for fabric coats. After that, they created coats made of astrakhan …
Trifon Ditsios after the completion of his military service, got his first experience with art of fur, starting to work with scraps of astrakhan legs.