More than 70 years of knowledge
Once upon a time
1951
Trifon Ditsios after the completion of his military service, got his first experience with art of fur, starting to work with scraps of astrakhan legs.
1958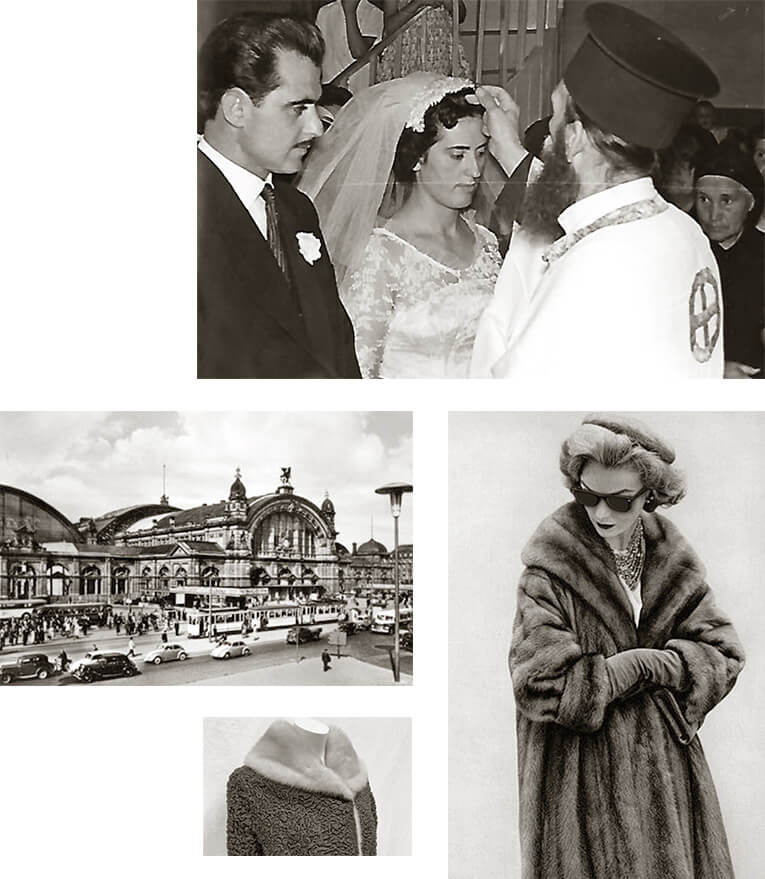 He meets the well-known, seamstress Athena Kousta. They get married and plan their honeymoon in Germany. They began their business by making fur collars for fabric coats. After that, they created coats made of astrakhan and soon expanded into other species such as mink.
1959
Athena Ditsiou was registered at the Kastoria Chamber, in Greece, as the first female businesswoman in the city.
1965
Trifon's love for his homeland, lead to the decision to move back to their roots and raise their two children, Naoum & Kostas, in Kastoria, Greece. He brings with him a new pioneering idea; the establishment of a Dressing and Dying Factory.
1969
Through his continuous efforts and with the support of his family he overcame all the difficulties and the factory was finally completed in 1969 in Kastoria, Greece.
1985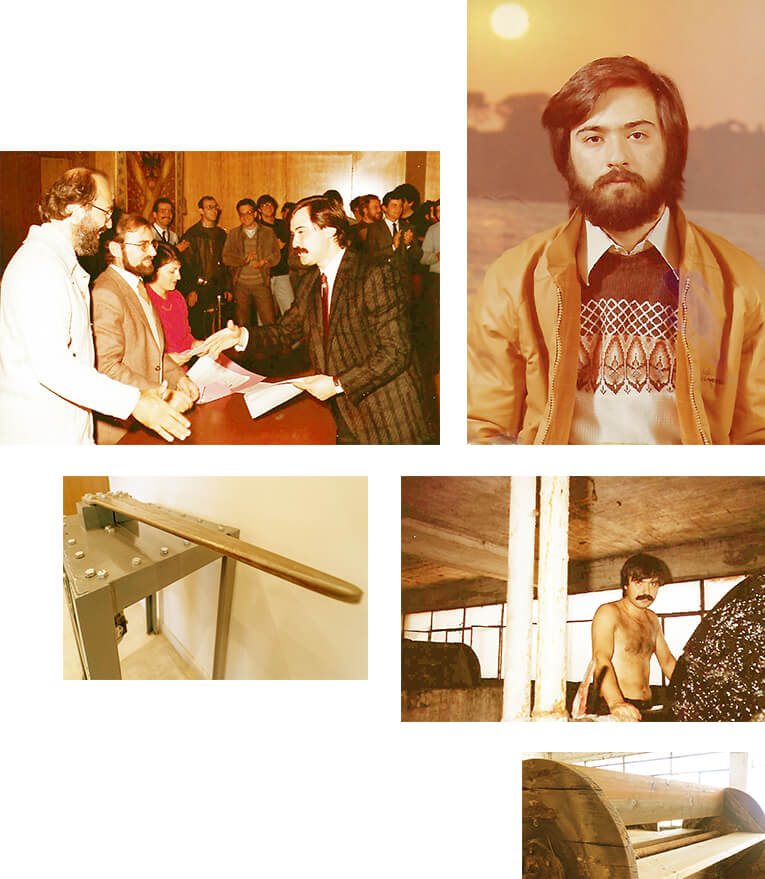 The year of the graduation of Naoum Ditsios, from the University of Patras, Department of Mechanical Engineering. His knowledge brought groundbreaking changes in the field of dressing, dying and finishing of fur. He improved the quality of the skins by applying the most modern techniques in the sector.
1989
Naoum Ditsios, expands his vision and begins his successful carrier in the fur sector by participating in Global Auctions and international trade events.
1992
In August 1992, following the individual operation of the Dressing and Dyeing Factory and after the loss of his father, Afoi Tr. Ditsiou & Co is founded by Naoum Ditsios.
1999
Having grown the turnover of the company by trading finished products as well as dressed and dyed skins, BROS TR. DITSIOU & CO OE becomes DITSIOS BROS SA.
2009
Naoum Ditsios begins the construction for the creation of new modern facilities by applying ecological consciousness. Through his action layed the first foundations for further investments in the new Industrial Area of Kastoria, Greece.
2011
In 2011 the construction of the first Ecological Fur Dressing and Dying Factory is completed. The manufacturing processes of dressing and dyeing furs is passed on the new facilities of DTS SA.
2018
DITSIOS BROS SA and DTS SA having developed its practices and established a powerful presence in the international sector of fur, operates under the umbrella of DITSIOS GROUP. Through the dynamic participation of the third generation the mission and vision of Ditsios Group expands by increasing its activities in the world market.
2021
DITSIOS GROUP expands its presence in the sector including the ideas of creativity, design and lifelong learning. Aiming to redefine the industry with the most modern practices.
Today